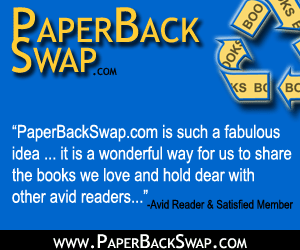 Are you using Paperbackswap.com? If you love books, you should be. I've been a member for years, I've gotten 40-50 books from other PBS members, some of them books that were hard to find elsewhere without paying a fortune. (The more in-demand a book, the longer you have to wait for it.) Most of the books were for my kids, though. Books I didn't have to pay for.
What you do have to do is list some of your book overflow, and mail your books to their new owners when requested. When you request a book, the current owner pays shipping to you, so it all works out in the end. For every book you mail, you get one credit to use for a book you want later. You can also list hardcovers, although you want to remember that those will cost more to mail.
When you list your first 10 books, you'll get two credits, just for joining! You can also purchase additional credits at any time. You can also get credits when friends join.  When a friend lists her first 10 books, you get one credit.
My PBS nickname is chefamanda. Feel free to add me as a friend. Adding friends allows you to pick directly from friends' shelves. Otherwise, all books are first-in, first-out.
Do you use PBS? Love it? Hate it? Never heard of it?
Disclosure: This is my affiliate link. I do not receive any money if you join PBS using this link, but I will get one credit after you list your first 10 books.