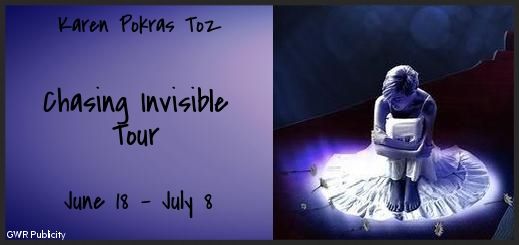 From award winning children's author Karen Pokras Toz comes the contemporary adult novel
Could you handle life in the spotlight?
Julia Alexander is a quiet girl from a small town. Content to spend her days with her small group of friends and a pile of books, Julia thinks her future is set. When she unexpectedly meets Chase, a fellow college student and budding musician, she is unaware of just how drastically things are about to change. 
Suddenly thrown into the limelight, her life is no longer her own. Relentlessly followed by the paparazzi, Julia is forced to make tough decisions about fame, love, family, and relationships. But just how much will Julia have to sacrifice to become invisible… Continue reading