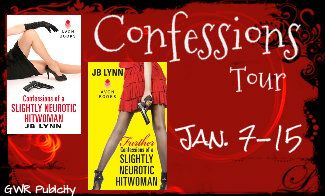 Old Friends
We spent New Year's Day visiting with old friends. One I've known since 1981 (in uetero of course) and one since 1990. Because they're fabulous friends they've read my books.
One of them asked, "What's it like revisiting the same characters?"
"It's like seeing old friends," I replied.
And it is. When you revisit established characters (or visit with old friends) there's no awkwardness. You all share a history. You know what to expect from each other.
I feel the same way when I read a series of books from certain authors.
My friendships began when I was just a kid. I knew Nancy Drew and Bess and George.
As I got older I got to know everyone who worked at the 87th precinct.
Harry, Ron and Hermione are old friends to millions (or maybe billions?) of readers worldwide.
So is everyone in the Spellman clan. (Seriously, if you haven't read the Spellman series by Lisa Lutz, you should give it a try.)
My husband knows Sookie Stackhouse and all of the people in her world.
I look forward to the time I spend with thel likes of Alex Cross, Jack Reacher, and the Kincaid clan (in Allison Brennan's books).
Who are some of your literary "old friends"? Continue reading →