If you've been following my reviews this year, you know that one of my favorite features in a learning product is a placement test. Parents can never be sure exactly what our children have learned or retained, especially if you're, um, eclectic as we are. I love Reading Kingdom because the first thing the student does is take an online evaluation. RK can be used for Preschool through third-grade reading levels, so children with better reading skills may have to sit longer through the evaluation. Bennett was still at the Pre-K level, so it didn't take long for the program to determine what he did and didn't know.
This program will teach your child the six skills needed to read and read and write to a third grade level:
Sequencing
Writing
Sounds
Meaning
Grammar
Comprehension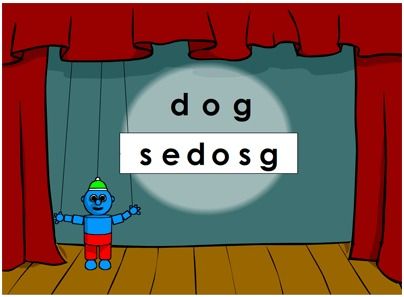 Reading Kingdom is completely online and adapts to your child's needs. You don't want to help your child with the activities, because that defeats the purpose, but you may need to gently remind him (if he's anything like mine) that if he wanders off (either physically or mentally) and takes too long to answer, the program will think he doesn't know the answer and it will just ask him again later. If you find that he's answering correctly, but still being marked as wrong, you may want to go into your preferences and extend the time allowed for answers. This is also very helpful for learners with special needs or learning disabilities.
You have the option of using an on-screen keyboard or your physical keyboard. If you only want the physical keyboard and don't even want the on-screen keyboard to be available, you can also turn that off in your preferences. Bennett tried it both ways and preferred the physical keyboard, but that's a personal preference.
After just a few weeks, Bennett is going around randomly reading words on signs and book covers. It's a bit disconcerting, actually, because we're not used to that. LOL He's still on Level 1, and isn't reading books yet, so I'm not claiming it's an overnight miracle system. But it does work. And he likes it. There have been several days on which he has asked to do another lesson after he's finished for the day. Or sometimes even later in the day, if we're trying to decide what to do.
The program does use a lot of repetition, but it seems to be very effective. Bennett's complaint wasn't about the repetition of the exercises, but of the instructions. Every time an exercise comes up on the screen, the instructions are repeated. It can be a bit frustrating, but with several different exercises in the program, it's necessary so the child knows what to do in that particular one. We just made a joke out of it, and would repeat the instructions with the program each time.
If you have specific questions about Reading Kingdom, check out their FAQ page.
How to get it
Reading Kingdom is $19.99/month for your first reader and $9.99/month each for additional readers. You can also pay for the year, which is $199.99 for the first reader and $99.99 each for additional readers. You can get a free one-month trial when you create an account.
*Prices are current as of this writing. Living, Learning, and Loving Life is not responsible for price changes.