Today's review for The Old Schoolhouse is 25 Truths: Life Principles of the Happiest and Most Successful Among Us from Ed Douglas Publications.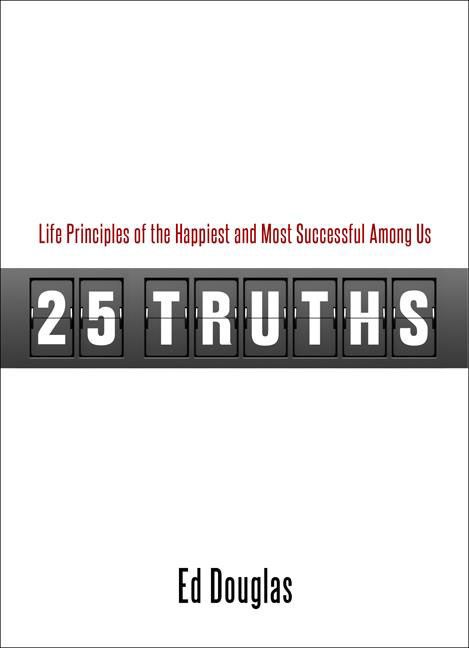 25 Truths is an inspirational guide built around Christian principles, and is meant to be used as a tool to open discussions about character and values with your pre-teen and teen. 
Ed Douglas is a father, businessman, husband, and coach, and has used his experience to put together this motivational book.
The section for each "truth" starts with a quotation, some from the Bible, some not. Then the author gives a specific example for that truth, usually 2-3 pages long. The truth is then summed up in a sentence or two, and you'll find 4-5 questions to promote discussion and further examination.
25 Truths is intended for kids from grades 6-12. My son is entering 6th grade, but I felt that some of the things mentioned were beyond what he needed to hear or could understand. However, my son is only eleven, and he has Asperger's Syndrome (which means that while he's very intelligent, he's not as mature as most kids his age), so a "typical" sixth grader may be different.
I would typically read this at night when we settled down and had our usual Bible and devotional time. When I say that the book is intended for kids 12-18, I really mean it. My 5-year-old, who was pretty much stuck in the room with us, didn't follow any of the anecdotes. They were just too long for him. I was able to pare it down so he could understand, for the most part, but he is just much younger than the intended audience.
Some of the things that I felt (or noticed) were beyond my 11-year-old included
mentions of extramarital affairs and infidelity (He's asked me what cheating is on other occasions; I've told him that it means having sex with one person when you're married to another. I try to talk plainly to him without overwhelming him with information. He said, "Okay," and moved on, but I think it's a little more than he can comprehend at this point.)
mention of The Shack in the section on forgiveness, in which "a man's young daughter is abducted and viciously assaulted and killed during a family vacation." There is no way I could read this to my kids. My 11yo would have nightmares for a week and probably have an anxiety attack worrying about something similar happening to someone he knows.
I just skipped over the parts that I thought would be an issue for him. For the most part, I think that the book is very well done and can be utilized to open a dialogue between parents and teens about important issues. Even with younger children, I was able to adapt it to our needs.
How to get it