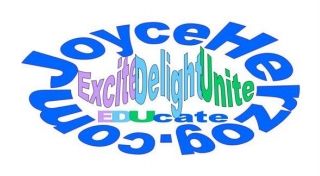 Today's review is for the Scaredy Cat Reading System from Joyce Herzog, and let me tell you, I had trouble getting away from the kid long enough to write this review. Several times a day, since we received the program, he comes to me and says, "Mama, can we do my reading now?" Lest you think I'm neglecting him, we actually sit down every time and "do reading". His attention span gets us through 30-45 minutes before he's ready to move on, but he always wants to do more later.
Joyce Herzog separates the letters into groups according to how the sounds are made, rather than teaching the letters in alphabetical order. For example, B and D are two of the "first name" letters – the sound you hear at the beginning of their "name" is the sound they make. My 4-year-old has been wanting to learn to read for a couple years (he has a big brother he wants to keep up with), but nothing was helping the letters and sounds stick in his head. Part of that was that he just wasn't ready, and part of it was that I couldn't find a way to explain it to him so it made sense – to him (it all made perfect sense to me.)
The Scaredy Cat Reading System Level 1 comes with
Teacher's Manual
Student Activity Book
Audio CD with alphabet songs (more on that in a minute), letter sounds, and the Story of LetterMaster
Fun Learning Pack with with several activities, including a magnetic alphabet and several games
The Story of LetterMaster comic
a Reader (available in Christian or secular version)
The Teacher's Manual is very thorough. It not only explains how to use the system, but offers suggestions for games and activities to expose your child to various uses of each letter. There are also lists of activities for each letter in the Student Activity Book. Honestly, I can't imagine that you wouldn't be able find at least two or three "extra" activities that your child will enjoy.
The audio CD has a revised version of the alphabet song, to prevent the confusion caused by that mysterious letter, elleminnowpee. I don't remember having a problem with that, and I know my older son didn't, so I didn't think it was a big deal. Until my son looked at a page of letters and asked me, "Which one is minnow?" Huh. Okay, then. There is a Christian and a secular version of the song and Reader, so you'll need to be sure to order the one you want.
The LetterMaster comic is a fun way to attempt to explain the bizarreness of the English language. Both of my kids enjoyed this and we read it several times.
I loved, loved, loved that the Reader and Student Activity Book both included multiple fonts. I had a lot of trouble when my older son was little because he couldn't understand that an A written in a different font was still an A. Scaredy Cat made it easy for me to show a bunch of different fonts to my little one and tell him, "These are all As."
The purpose of Level 1 is just to learn the sounds the letters make. My son has picked up several words from our reading and activities, but that's not the main goal of this level. There are three levels of the Scaredy Cat Reading System, and you can find a placement test here. You can see a sample (and pretty good overview) of Level 1 here. Samples of other levels are available on their respective pages.
We are only a few letters into the program, although we've been using it daily (several times each day) for four weeks. First, he had to get to the point where he could recognize each letter, and he had a lot of trouble with similar letters, such as b and d, p and q, h and n, and m and w. (There are some good suggestions for helping with letter confusion, as well.) But back to the letter sounds: he had trouble with the first one or two, but the more we do, the faster he "gets it", maybe because there are more and more letters that are making sense to him.
How to get it
There are twelve different products available on the Joyce Herzog website for various age groups and subjects. Here are the links to the Scaredy Cat Reading System.
Scaredy Cat Reading System Level 1 $75
Scaredy Cat Reading System Level 2 $75
Scaredy Cat Reading System Level 3 $100
Scaredy Cat Reading System Express $30