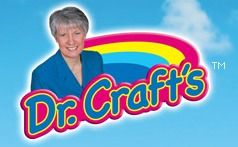 Today I'm reviewing Active Play! Fun Physical Activities for Young Children from Dr. Craft's Active Play Books. The Active Play book contains 52 activities for preschoolers and toddlers, including ideas for children with special needs.  Children learn important skills such as jumping, kicking, catching, throwing, and balance, all while having fun in entertaining "no-loser" games. These activities are all about getting kids moving, not about winners and losers.
The activities use items that most homes or daycares will already have on hand. I even had pretty much everything needed, and I'm still in the midst of setting up a household.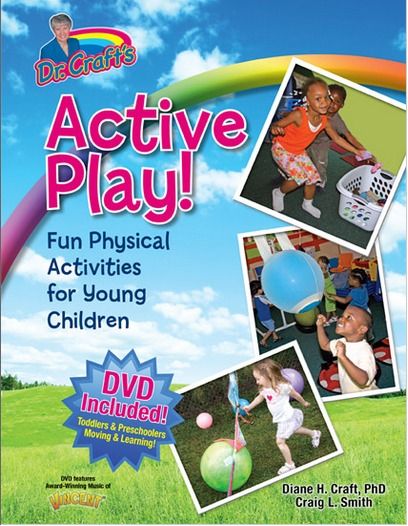 The book includes:
A DVD with instructions for several games
A Game Finder so you can find games that focus on specific skills
Physical activities for young children
Physical activities for infants and toddlers
Physical activities for school-aged children
Physical activities for families
20-week physical activity curriculum (using the activities in the book)

I think this book would be best for daycares, in-home childcare providers, or perhaps larger families. Most of the described activities are for toddlers and preschoolers. There are lists of activity suggestions for older children. With only two kids, we didn't have as many activities that the boys really loved. My kids are 11 and 4, and they did enjoy several activities. I didn't get many pictures because I was playing referee.
They really got into "Clean Up the Floor", which involves throwing socks across a barrier in order to "clean up" their side of the room. It's a good thing they both have too many socks because I still had boxes sitting in the living room, and I discovered several stray socks later when I moved the boxes. LOL
Another game they loved (and are still playing) is "Alligator Pit". There are a couple variations in the book. Ours involved painter's tape on the floor. "You might be a homeschooling family if your living room carpet has tape squares all over." (Here's a hint for my fellow southerners: you'll want to use tape that will come up easily so this is one job that duct tape can not do. And in case my property manager is reading this: no, I didn't even try duct tape.) They're coming up with all kinds of games to play with the squares, so we're leaving them down as long as they'll stay.
There was also "Sock Tails", which is similar to flag tag, only using socks. I was afraid that one would involve a meltdown, because it's one of the few games in which there is some semblance of "losing" (the book suggests having the children hand the tail back to its owner after grabbing it so everyone can continue playing), and even with immediately getting his "tail" back, my 4yo did still have some issues with not always "winning". He got over it quickly enough, though, and they played that for a while.
If you have a group of children in a professional setting or a couple preschoolers at home, this book is full of great ideas for getting kids moving in fun ways.
How to get it
You can purchase the book (including instructional DVD) for $39 plus shipping and handling.
Check out the Table of Contents and sample pages before you buy.