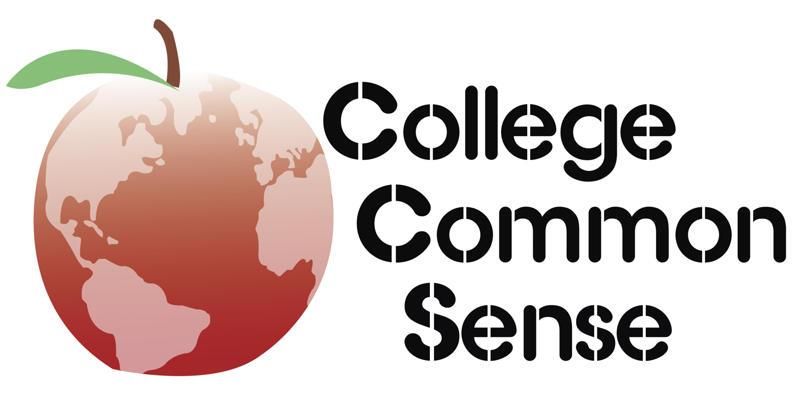 As someone who is working on starting college at the age of… old enough to be the parent of everyone else in the freshman class, I was thrilled to see the Going to College and Paying for it Online Video and Workbook from College Common Sense on our TOS review list. I also have a 5th grader who wants to go to culinary school. Of course. So about the time I finish my degree, it'll be time to send him to school somewhere. Obviously I'd like to pay as little as possible for both his education and mine, but I didn't really know where to start.
The Going to College and Paying for It Online Video and Workbook was tremendously helpful and I will be keeping this information close by for the next few years. Well, a lot of years. Because there are 6 1/2 years between my boys, so when Jeffrey graduates, it'll be time to get serious about funding Bennett's college years. Whew. Are you tired yet? 
The online portion is divided into six short videos (15-20 minutes each), with a small PDF file to download for each one (about 30 pages total).  The videos are designed to take you step-by-step through your planning.
The Big Picture

How Financial Aid Works
All About the Free Money
The System That Works
You in the Process
Pull It All Together
Denise really breaks it down for us, from picking a major to narrowing down your school choices to finding a way to pay for school. Whether you think you know it all or think FAFSA has something to do with free trade, I highly recommend this program. It's very affordable and when you consider that it can save you thousands of dollars and can be used for multiple children, I can't imagine why anyone would pass on this. Hey! I heard that. No, your kids are not too young. Kohl's awards scholarships to kids as young as six years old.
Younger children are encouraged to start an "About Me" notebook to track their interests so they can narrow things down as they get a little older. Jeffrey (5th grader) already keeps a journal, but we did talk about which direction he wanted me to aim my search: cooking or writing. "I don't want to be a writer." Seriously? (Did I mention the journal was his idea and I have nothing to do with it?) So what are we going to do with those three books you have stuck in your head? I did not listen to hours of book synopses just so you could not write them. 'Oh, yeah. Hmm. Well. I'm pretty sure I'd rather go to cooking school." We have a few years. We'll fine-tune it as we go.
Denise also has several excellent suggestions on how to expose elementary-aged kids to different professions so they can get an idea of which they'd like to learn more about while they still have plenty of time.
If you have high-schoolers, you don't want to wait any longer to get started looking for college money. Why should you and/or your child go into debt to pay for school when there are other means? Denise's step-by-step process will take the panic out of paying for college.
If you're a non-traditional student (or student-to-be), Denise even has a few tips that will help you out. I feel much more comfortable about starting the money-hunt process now that I've worked through the workbook and watched the videos.
Your high school counselor and college financial aid office will be able to offer some help, but they are also helping hundreds or thousands of other families. The ultimate responsibility rests with you and your students. College Common Sense can help relieve the stress of paying for college.
How to get it
Going to College and Paying for it Online Video and Workbook is $25 for 12-month web access.
Or if you have more than one child, you may find it more beneficial to purchase the Going to College and Paying for it DVD & Workbook for $50.
Denise also has a very helpful free newsletter.